Who we are
Steel Dale Industries (SDI) is a fully Australian owned heavy engineering and manufacturing company located in Armadale, Western Australia. We have been operating from our current location for more than 40 years, while continually growing the business in all parameters.
While we continue our focus on serving heavy industrial manufacturing projects in WA, we extend our services to other states of Australia and overseas.
Our core competencies are:
Steel Fabrication (Plate Works/Structures)
Pipe Fabrication
Stainless Steel & Aluminium Works
Machining & Mechanical Integration
Surface Treatment
Wear Solutions
Steel Moulds for Pre-cast Concrete Works
Hydraulic and Electrical Integration
Design, Engineering,3D modelling and Drafting
Project Engineering and Management
We exercise our competencies on projects across a range of industrial sectors, including:
Mining (underground/open pit)
Infrastructure Development
Oil & Gas
Agriculture
Marine & Offshore
Other Heavy Industries
Commercial Constructions
We manufacture custom components/modules for a range of industrial applications around Australia and overseas, such as:
Grizzly Feeders
Feeder Gates, Aprons
Heavy Platforms, Walkways, Handrails
Screens, Trailers
Hoppers, Chutes
Pre-cast Concrete Moulding
Integrated Modular Skids
Conveyor Pulleys
Incinerators
Large Tanks
Pressure Vessels
Excavator Jib and Components
Communication/Power Transmission Towers
Trestles
Storage Racking
Structural Steel
Our team consists of part-5 qualified welders (AS 1554.5), Cert 10 welding supervision, highly experienced fabricators, professional fitters and painters, NACE level 2 paint supervision and a long experienced engineering team who are fully competent in meeting the contractual obligations of your project.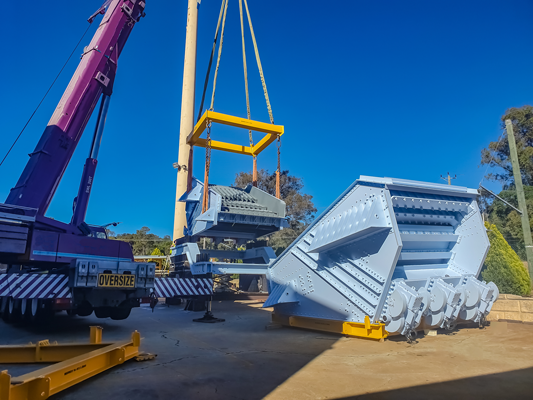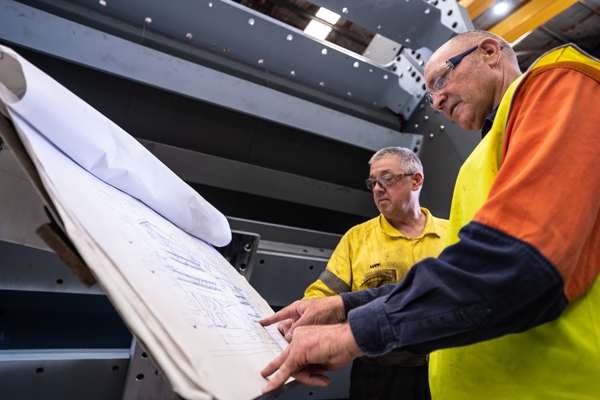 Our Products
We design, engineer and manufacture a variety of industrial-grade products widely used in mining, oil and gas, aviation, logistics, agriculture, construction and other heavy industrial applications such as,
Mobile Fuel Oil Tanks
Large Water Tanks
Workshop Equipment
Conveyor Systems Accessories
Access and Storage Equipment
All our products are 100 per cent Australian-designed manufactured and tested to high specifications/standards
With more than four decades of experience, plus a wealth of knowledge in heavy engineering works, we provide high quality services professionally and competitively.
Over the years, we have consistently exceeded our clients' expectations through our highly skilled workforce. We pay attention to detail, delivering all projects in the exact manner contracted to us, with diligence and care.