STEEL FABRICATION
We undertake structural steel or plate fabrication work in accordance with AS 4100. We handle the works/projects ranging from small to large, and simple to complex.
We have a library of qualified welding procedures for
AS 1554.1 Structural Steel Welding
AS 1554.2 Stud Welding
AS 1554.3 Reinforcing Steel Welding
AS 1554.4 High Tensile Steel Welding
AS 1554.5 High Fatigue Components Welding
AS 1554.6 Stainless Steel Welding
This is to suit the requirements in mining, oil and gas and all other industry sectors that we serve.
Our production team consists of qualified welders to perform above range welding procedures.
We fabricate:
Plate Work (light to extra heavy), Equipment, Vessels, Chutes, Tank Works Hoppers
Structural Steel (light to extra heavy) for Industrial/Commercial Grade Platforms, Warehouses, Workshops, Bridges, Stadia etc.
Conveyors, Stackers, Trippers and all types of materials handling equipment
Skids for Heavy Equipment and Assemblies.
We specialise in manufacturing machinery components that are subject to high fatigue.
We are well equipped with machinery such as cutting, shearing, punching, drilling, pressing, rolling and bending, as to process raw material for the works.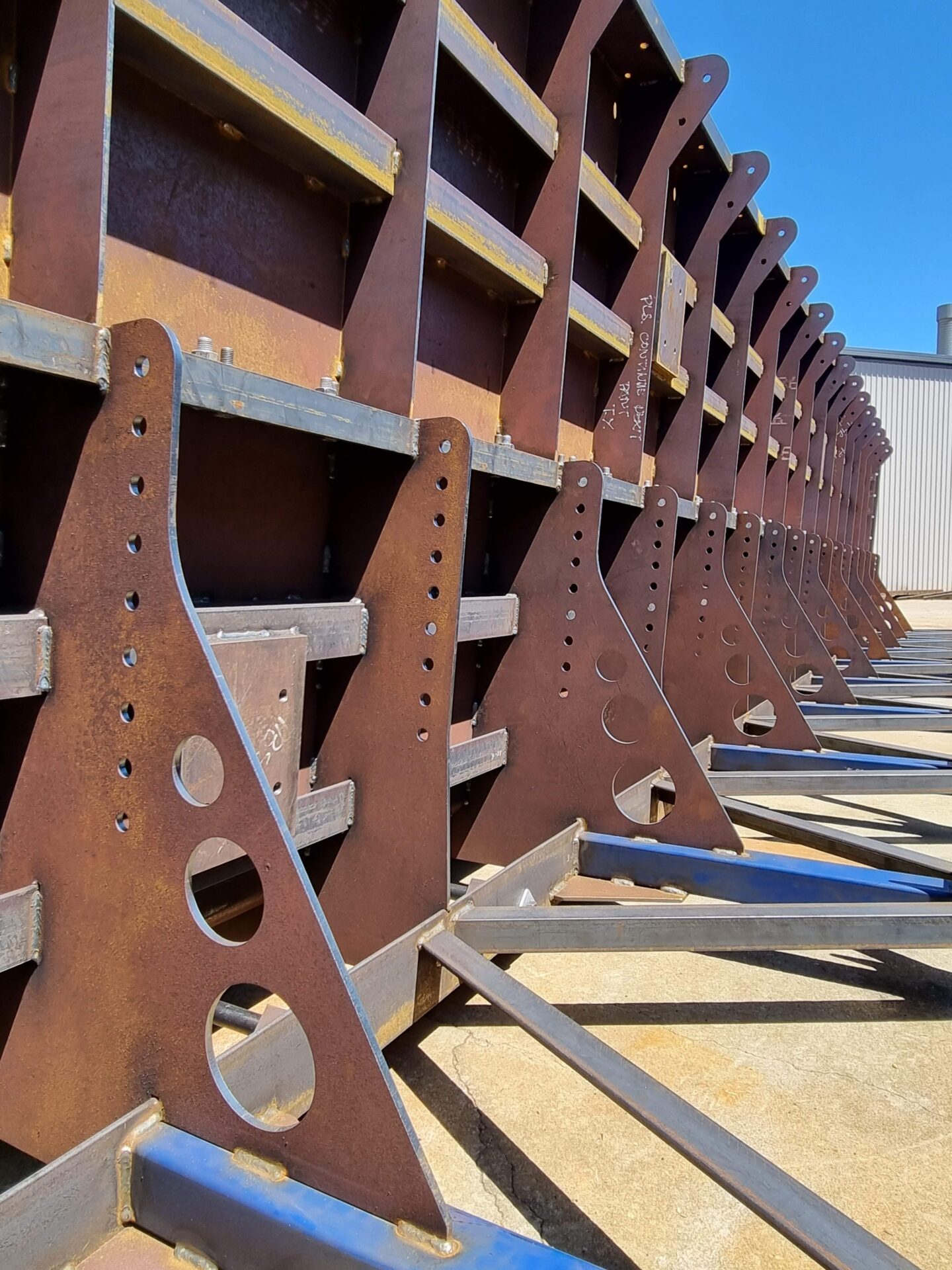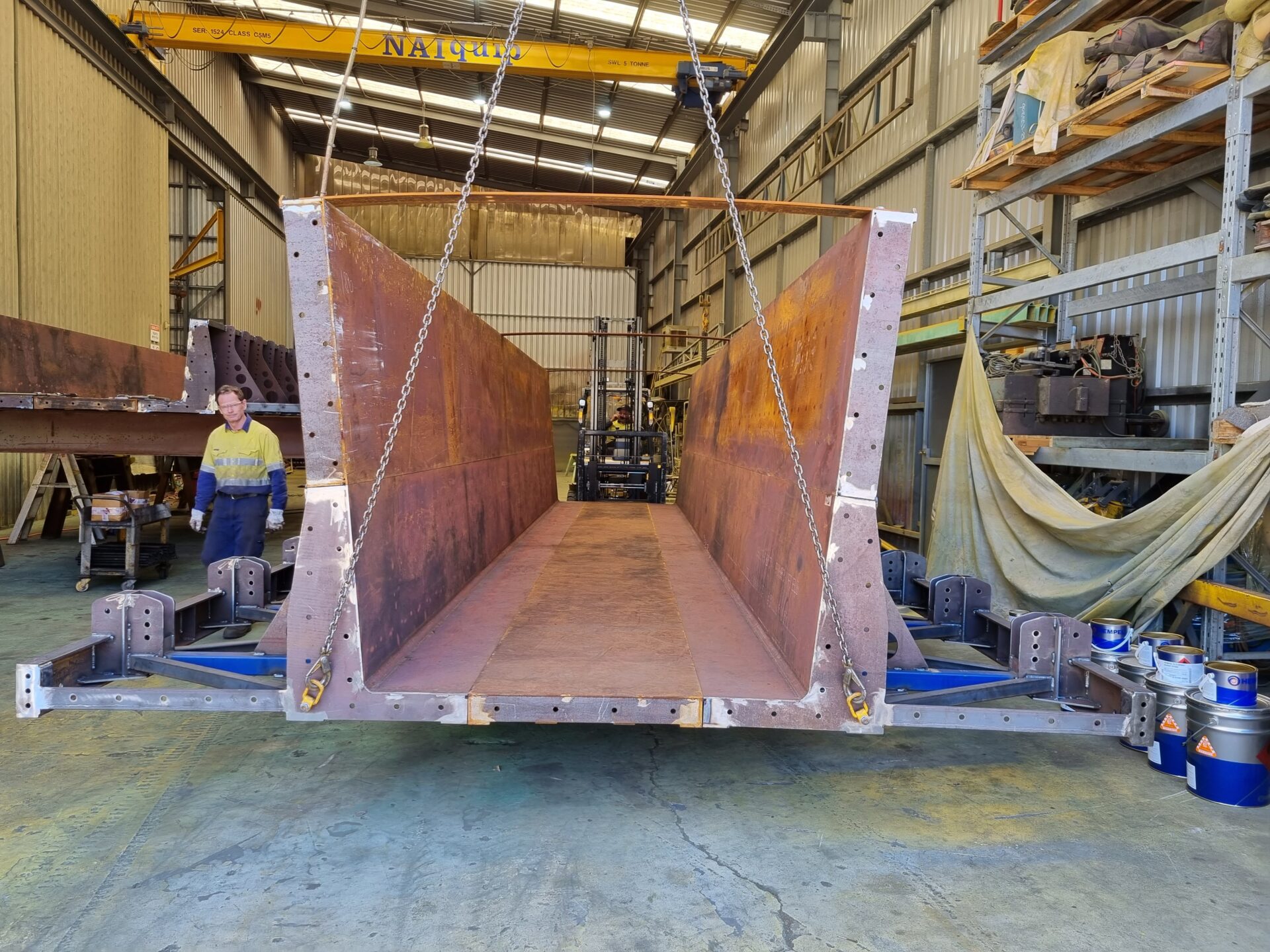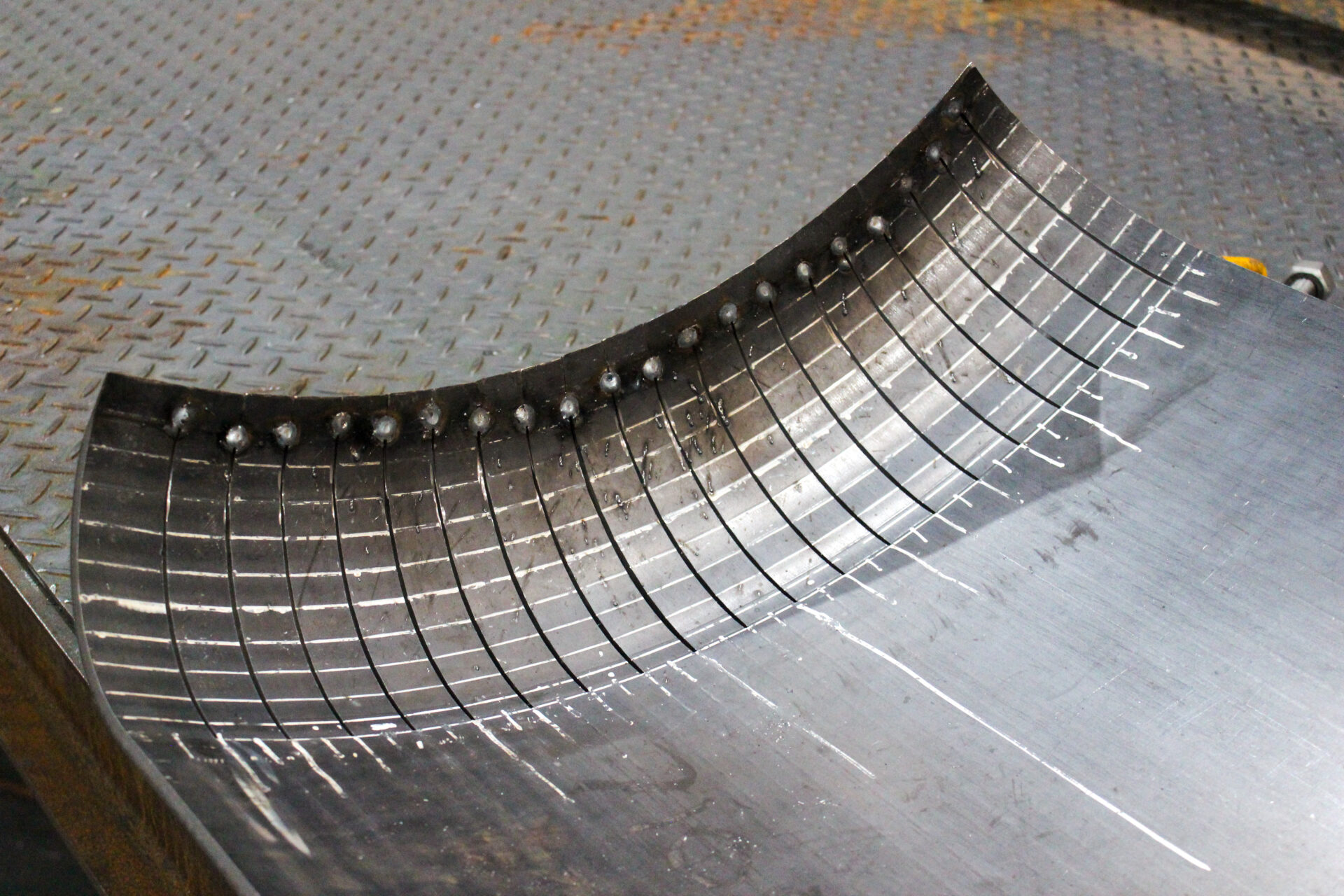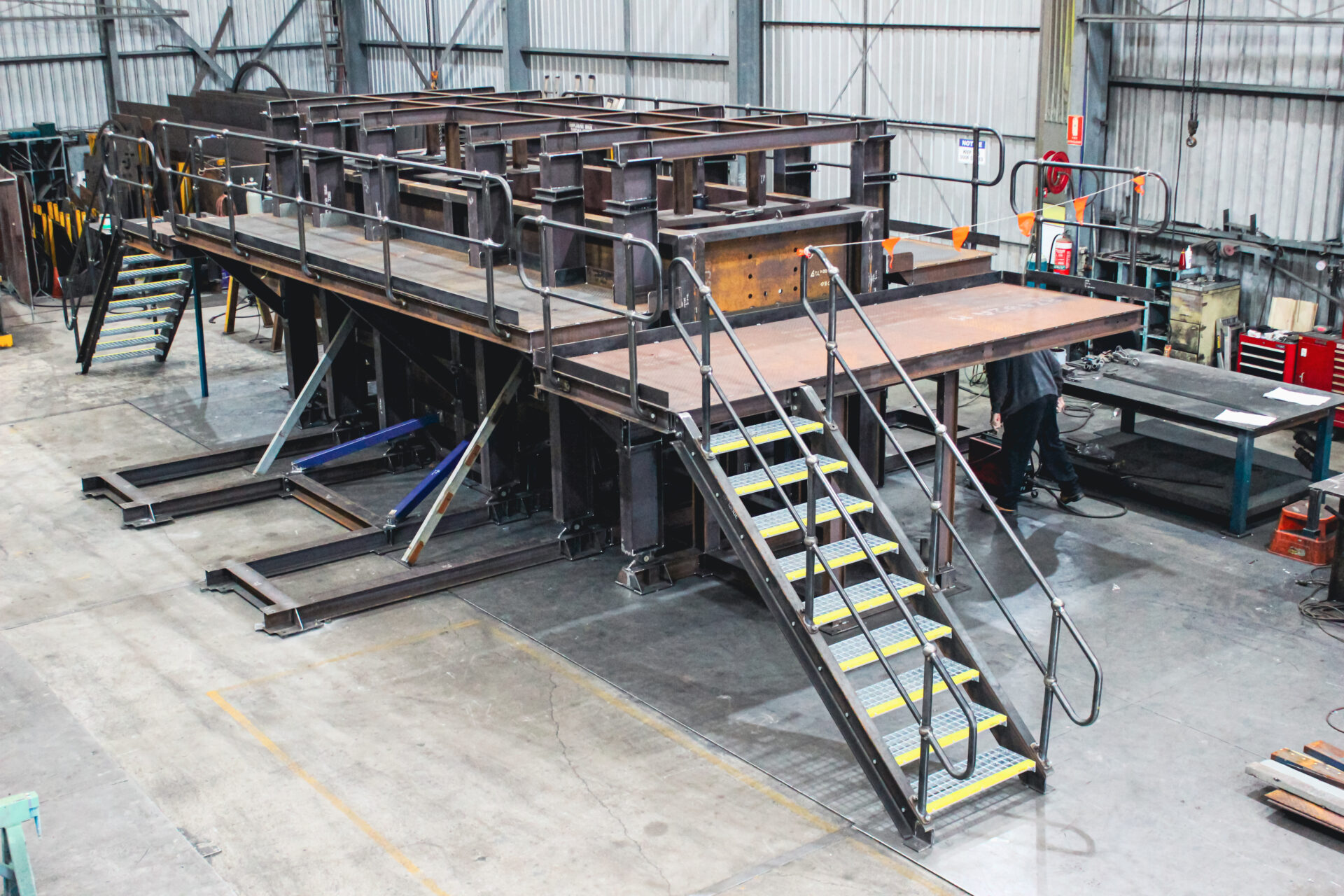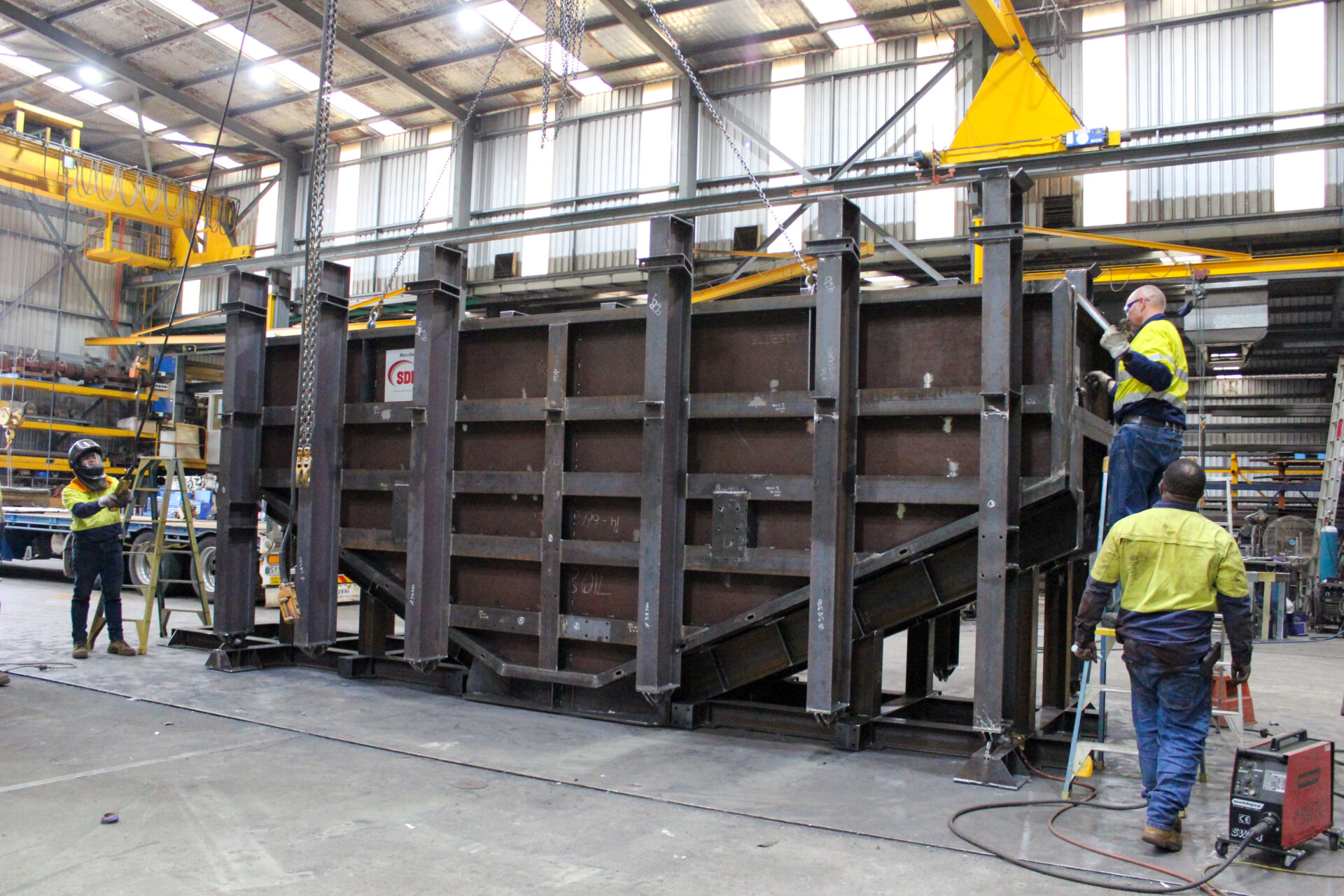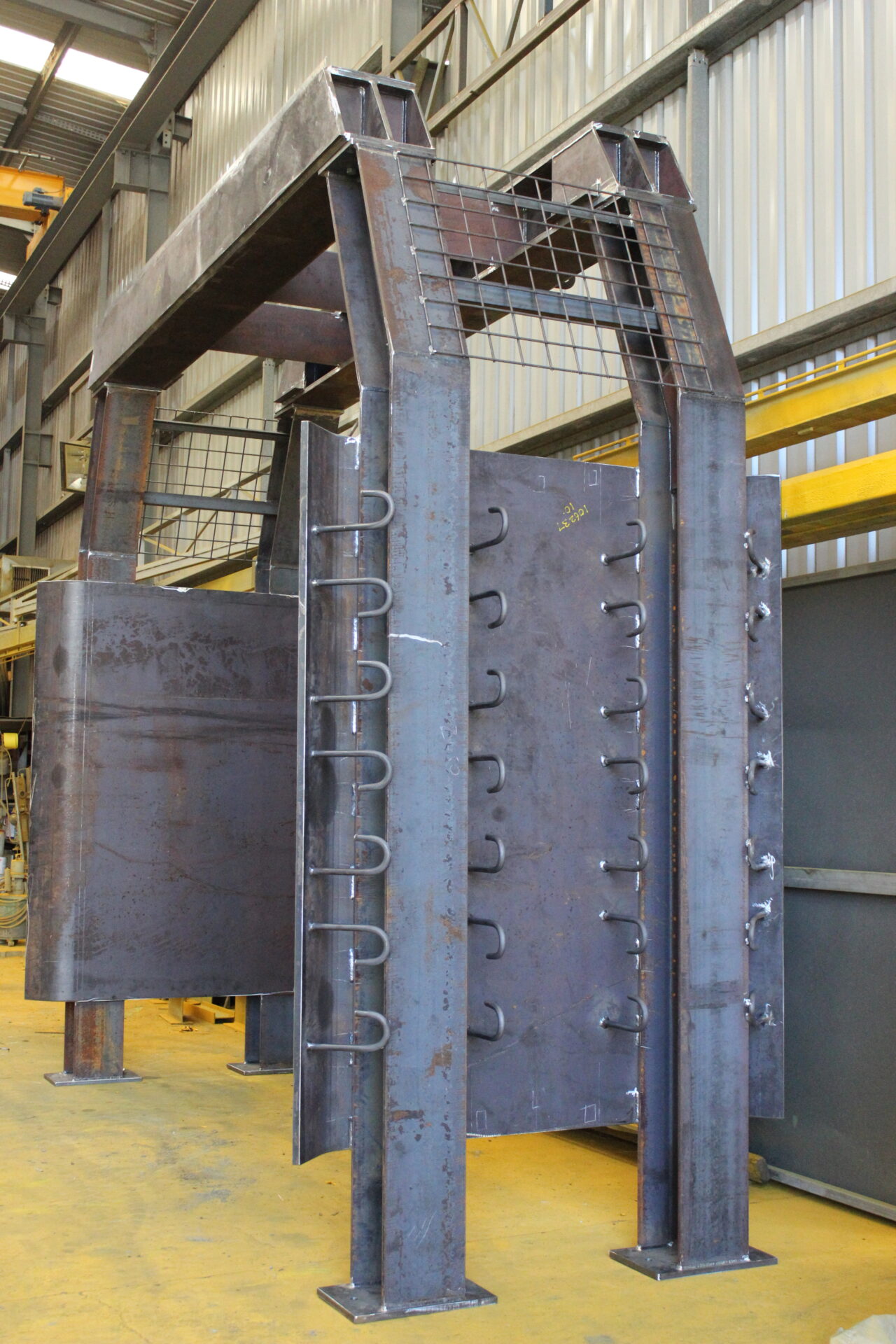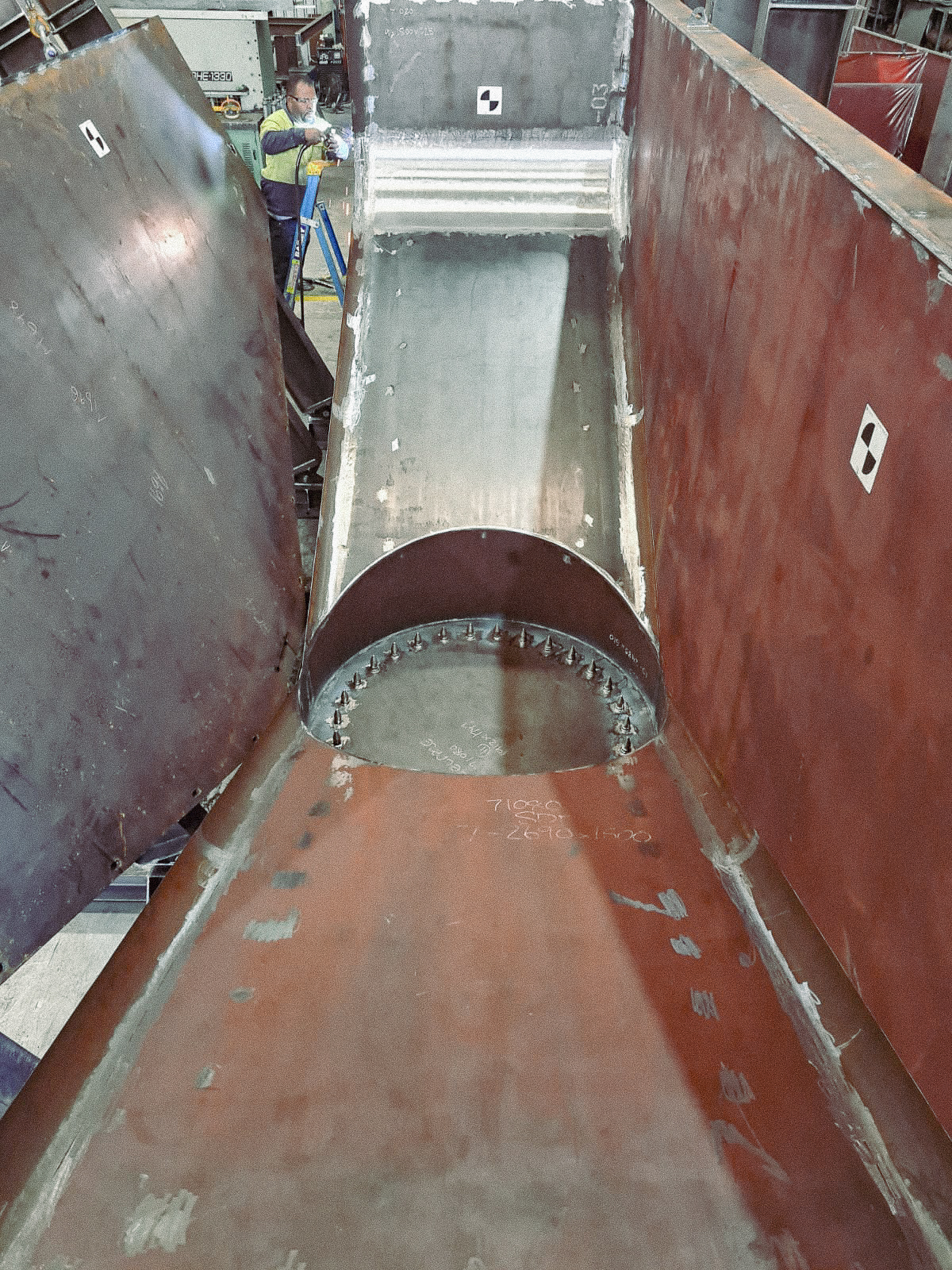 MILD STEEL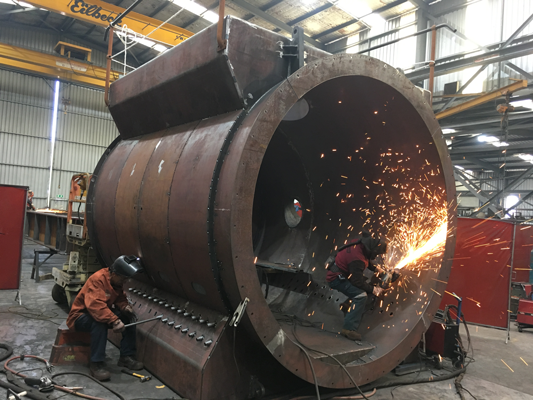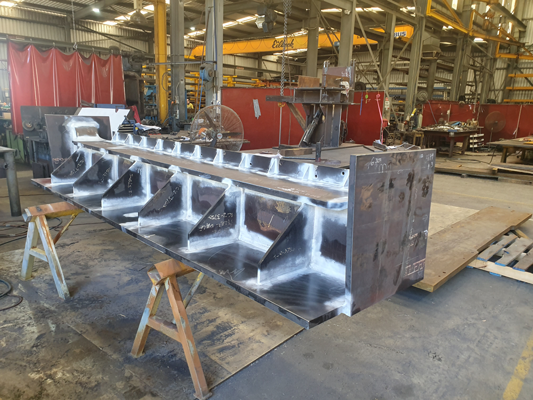 HIGH TENSILE STEEL
We specialize in fabricating and welding high tensile grade material such as Gr 400,450,500, Chrome Carbide etc. These grades are widely used in wear applications and we have developed and approved a range of high tensile welding procedures.